I am going stir crazy. I've always been a busy bee flitting from here to there, but with the monster that is COVID-19, many of us are in quarantine or at least cutting back from our normal routine. Adjusting to a new way of life is tough as is, and the current circumstances are anything but grand. I've been struggling with a lot of fear and anxiety but am working on channeling that energy into healthy coping mechanisms.
There's a time and place to grieve, but sometimes our minds just need a break to preoccupy our minds with anything but the coronavirus. To help you keep busy and nurture your mental health, here are 24 ways to help you pass this time of self-quarantine and social distance.
This post contains affiliate links, which means I may earn a kickback from items purchased in the provided links. This comes at no extra cost to you and helps me run my blog. All opinions are my own.
Get crafty
Keep your hands busy and your mind creative. Several days ago, I ordered online and picked up my order from Michael's: colored pencils, a cat coloring book, black paint and glitter. I've had a pile of wooden picture frames in my room literally for years, and I thought now might be a good time to decorate them. Maybe you want to doodle out your frustration or perhaps make some gifts for friends and family. I'm excited to finish my black and gold frames, put photos in them and gift them.
If you're looking for travel-themed crafts, I've got you covered, from a DIY Travel Mason Jar to DIY Travel Prints.
Write letters
The written word is a lost art, and now that we have all the time in the world, get back to snail mail. As I'm graduating in May, I'm taking these final few months to write thank you notes to people who have made an impact on my educational experience and personal growth. Grab some cute stationery or make your own and say hello, thank you, thinking of you, praying for you, etc.
Take an online course
Take this extra time to brush up on a topic you've been wondering about. Although traveling isn't an option right now, it will be again. If you're looking to learn how to make a travel budget and how to save big without overhauling your lifestyle, I have just the course for you. In January, I launched The Ultimate Guide to Travel Budgeting, and not even three months later, nearly 2,000 students have enrolled. Sign up for my free 30-minute course here.
Learn a new language
Bonjour, ciao, hola. You've been saying you'd learn a language for years, but the truth is you haven't touched a foreign language textbook since sophomore year of high school. No matter where you are on your language learning journey, there are so many resources available. I wrote a post about 7 *fun* ways to learn a foreign language including an app that making language learning an exciting game and the streaming website you need to add to your life (it ain't Netflix).
If you're looking to learn French, here are 9 great French movies to help you learn le français.
Take a walk
Passion Pit had a good thing going when they wrote a song with this exact title. Since my gym closed, I've been making a practice of walking around my neighborhood every day. It gives me fresh air, time to clear my mind and much needed exercise.
Do virtual yoga
I wrote a post about how to stay healthy and fit while traveling, but so many of these tips work well while cooped up at home without gym access. One of them is watching Yoga With Adriene videos on YouTube. My workout routine has been entirely uprooted, and her videos, which help everything from anxiety to fat burning, are a great way to keep your health on track.
Have virtual coffee dates
We are made for community and relationship, and when we're stuck in our homes for weeks, it's no wonder we go crazy. Because even if we're introverted, everyone needs time with other humans. My planner has been turned around and inside out in this corona mess, but we can still make time with people a priority. Just as you would meet a friend at Starbucks, ask her to grab virtual coffee over FaceTime or Skype.
Watch happy, uplifting TV
Again, there's a time to be sad, but it's important to not let depression win in these rough days. One way I like to do this is watching lighthearted, funny shows that get my mind on other times. If you're looking for travel-themed movies, be sure to read my post on the 11 best movies about travel.
Even better, watch TV with your friends via Netflix Party, which allows you to watch at the same time and have a chat room.
Clean up
Because my roommates and I are home most of the day now, our house has become an absolute mess. Part of that is just being human, which means making messes. But use this time to not only keep tabs on the daily chores like clearing off counters, making your bed, throwing your socks into the hamper, not the floor, but also to do some deeper cleaning. Reorganize your room, maybe some Feng shui? Go through old boxes in your closet and condense. Clean out that junk drawer that's been getting more crowded for years at this point. Redecorate your room or even change the furniture to give your home a fresh look. Here's a look at how I decorated my room to showcase my love for travel and how you can do the same.
Do a puzzle
Nope, not just for your grandma. Pull out a puzzle, order one online or brave the stores. This is a great way to pass the time and spend time with others (unless you're sick).
Play games
Last night my roommates and I had a card and wine night, and it was exactly what I needed. We turned on some music and played a card game for hours. It gave us time to laugh and get our minds off the craziness of the world. Dust off those board games in your basement closet, too.
You might also be interested in 7 Ways to Practice Self-Care in Quarantine.
Read
Remember D.E.A.R. time in fifth grade where we Dropped Everything And Read? I remember how giddy I'd get when I reached my Accelerated Reader goal and got a coupon for a free personal pan pizza at Pizza Hut. It's been a minute since I've read for fun, and this is the perfect time. I recently purchased Present Over Perfect by Shauna Niequist. One friend lent me Get Out of Your Head by Jennie Allen, and another friend recommended Cork Dork by Bianca Bosker.
All that to say, I have plenty of reading to do, and it's a great way to fill your time. Also, if you haven't read Educated by Tara Westover, you should have FOMO.
I've also published two books: 40 Ways to Travel Better, a practical guide on traveling more efficiently and meaningfully, and Travel Thoughts Journal, a guided journaling experience for travel. And get 1% cash back and another $10 with my link.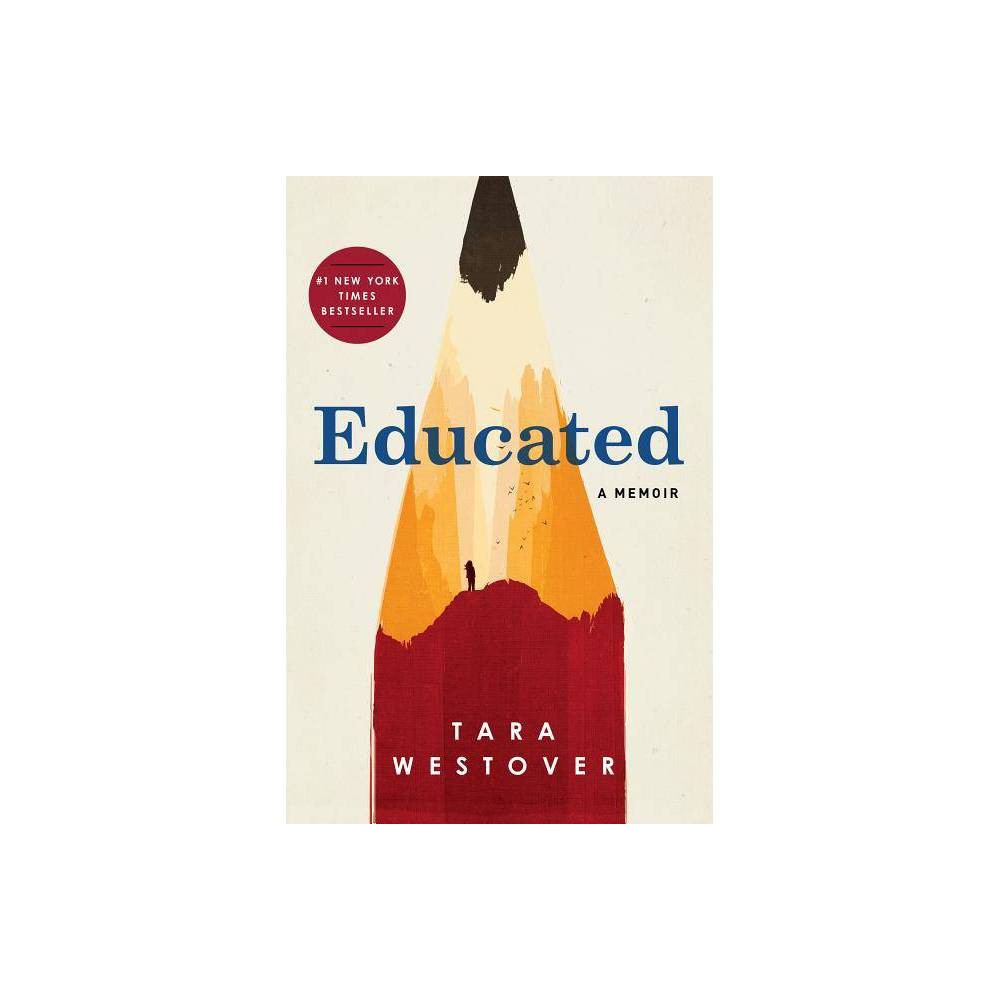 Breathe
One of the most practical pieces of advice my counseling sessions have ever given me is the power of breathing. When I get anxious, I feel like I can't breathe, but there are so many fabulous breathing techniques that allow us to regain control of our bodies. Along with just taking 60 seconds to take deep, hearty breaths, check out Breethe, an app with guided breathing and meditation.
Delete social media
But how will I know? But what about? But I … Stop. Just stop. I completely deleted social media off my phone and limit how often I check my Facebook and email. Don't check your email before getting out of bed. The world will continue moving even if you're not aware of every last school closing, the latest case of the virus, the newest video of penguins walking through an aquarium, etc. My mental health has increased exponentially after deleting all these apps from my phone, given the circumstances of constant negativity.
Instead, pull out old home movies and reminisce on the days when you or your kiddos smashed cake in their face.
Journal it out
I'm naturally an emotional person, and I'm still learning to be okay with that. My emotions often feel overwhelming, and life as of recent is no exception. One way I like to vent and process is through journaling about it. It's such a healthy coping mechanism and celebrates the written word.
Bake to your heart's content
You don't need to be Gordon Ramsay because y'all know I'm the furthest thing from him. (I am ashamed the admit the multiple times I have messed up white rice.) Whether it's a box mix or a 27-step recipe, spend your extra hours at home making cake, brownies, pancakes, cupcakes — you get the point.
Pamper yourself
When our brains are dominated by fear, self-care is the last thing on our mind; survival is what's consuming us. But the truth is our bodies and minds need grace and kindness in this tumult. Pull out a bottle of nail polish and give yourself a mani-pedi. Buy or make a face mask to give your pores some TLC. For more ways on how to practice self-care during quarantine.
Practice a new makeup look
Ever want to get creative with your makeup but only ever have that thought 15 minutes before you're about to hit up the town? Girl, same. Spend some time binging makeup videos on YouTube to learn new techniques and practice them — without the pressure of needing it to look hot on the first try. I like watching Jaclyn Hill when I need some beauty inspo.
Be thankful
"There is literally nothing to look forward to!" I shouted in tears a couple nights ago to friends. This pandemic has hit me on a new level of emotional low, and that's okay. But it's not a good place to stay for long. Even when it feels like so much has been taken away from us, adopt a practice of gratitude. I like to start each day by reading Scripture, writing in my prayer journal and making a list of five things I'm thankful for. And this crazy season of life is no exception.
Shop online
Fearful of leaving the house? Or just don't want to put on real clothes? I hear you. One great thing about the 21st century is the ability to online shop and get our basic necessities with a few clicks. If you've ever done any online shopping in your entire life, you need a Rakuten (formerly Ebates) account to get cash back from hundreds of stores. Get $10 cash back with my link.
Make a photo book
When life gets busy, we forget about all the things we've been meaning to do. But now that life has come to a halt, time allows us to work on some outstanding tasks or hobbies. Now is a great time to make a photo book of a vacation, wedding or special event — maybe even just to celebrate a friendship or year of life. I've been keeping a scrapbook of my college years because I want to have physical photos, not Instagram, to show my kiddos one day.
Pin away
One way to escape stress — ahem, properly compartmentalize it is to spend some time on Pinterest. Find some new DIY crafts, plan a future vacation, get redecorating inspo, discover new life hacks. How can you be on Pinterest and be sad?
Listen to a podcast
Another great way to step into another story and even clean at the same time is listening to a podcast. I love listening to The Land of Desire, a French history podcast that's anything but dry. I had the privilege of interviewing Diana for my blog about the importance of history and how it relates to travel.
Listen to calming music
And yet another way to make the most of your quarantine time is to put calming music on. I have been jamming to Coldplay for the past couple days while I work on my crafts or do school work, and it's so helpful in settling my heart rate.
Start a blog
If this virus is showing us anything, it's that people are online more than ever. And they're also craving deep, personal connection. Maybe you've been toying with the idea of starting a blog. We all have thoughts, gifts and talents. And no, there aren't too many blogs already. And with this extra time on hand, you might want to start your own blog.
I made a free video series to help you set up a blog to help you find your niche, set up your site, generate post ideas and promote them successfully.
You might also be interested in 7 Tips to Work Well at Home During Quarantine.
How are you passing these days in quarantine? Share in the comments.
Disclaimer: This post does not serve as medical advice. Be sure to check out the Centers for Disease Control and Prevention for information and best practices surrounding the coronavirus and quarantining.