You've turned in the application and bought your plane ticket.  You spend your days procrastinating homework by googling photos of your soon-to-be home and planning weekend trips.  I've been there in the pre-study abroad haze; what things do you need to do before studying abroad?  You might've reached the point where the excitement dulls for just a moment and you start freaking out: How should I pack?  What do I need to do before I leave?
Have no fear! Sure, every study abroad experience is different and can be stressful, but with these tips, you'll be set for your summer or semester abroad. Much of your preparation depends on how long you'll be gone and where you're going. I did a 3-week winter break trip to Prague, Brussels, Barcelona and Rome. Whew! Because my trip was shorter, I didn't need a visa or a SIM card, but I had to plan for multiple countries, climates and cultures.
Although there's some variation depending on your trip, here's an overview in 8 things to do before studying abroad.
This post includes affiliate links, which means I may earn a small commission from links clicked. This comes at no extra cost to you and helps me run my blog. All opinions are my own.
1. Apply for a passport or visa
This is by far the most important part of any study abroad journey. You need to make sure that you apply for your passport long in advance before departure because as we know, the government is rarely as speedy as we'd like them to be. It needs to be valid for your entire stay and beyond. Depending on the country and the length of your stay, you may need a visa, which is a step above a passport. Do your research to see what your study abroad country requires.
On my study abroad trip, one of the girls was from China but was studying at at American university and studied abroad with us in Europe. (So many details!) Because she wasn't an American citizen, she had more requirements when it came to traveling even just for three weeks.
2. Check and double check on your academic credit
Meet with your academic advisor before you leave and double, triple check that this study abroad experience will keep you on track for graduation. Get it in writing; have an email to refer back to. You certainly don't want to come home to realize that only half of your credits will transfer.
3. Check outlet requirements
Before you leave for your trip, research and buy multiple adaptors/converters because American outlets are not like other countries'. These might be tricky to come by depending on where you're studying, so head to Target or order some off Amazon before you leave.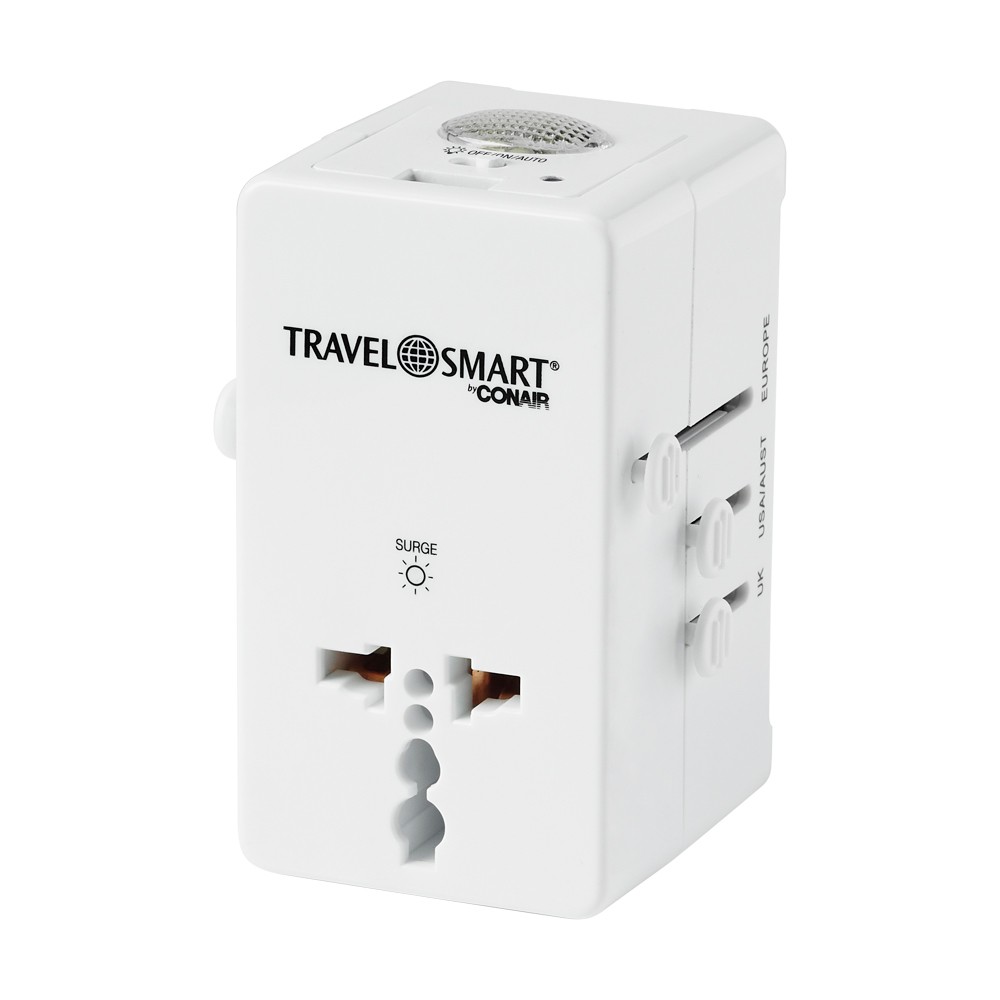 4. Talk to your bank
It's all about the bottom line, and the bottom line needn't be any larger than it has to be, right? Set up an appointment with your bank before you leave for your trip, and you could save hundreds of dollars by talking out different possibilities with a real human being. I talked with my bank before I lived in France for a summer, and I learned that if I didn't apply for a credit card, I'd be paying per transaction fees for every withdrawal. But if I had a credit card, I'd bypass all of those fees. Had I not known that, I would've lost precious dollars and unnecessarily so.
Consider ordering some foreign currency before departure.  Ultimately, it's up to you; you could do it once there.  Personally, I like to have at least $100 to $200 worth of cash before I leave.  You never know what exchange rates are going to be like once you're in a foreign country.
5. Find out what's provided and what's not
This one depends on where you'll be staying, and it has the potential to save you money and space in your suitcase. When I lived in France for a summer, I found out beforehand that bed linens would be provided. So I saved a good chunk of space in my suitcase. But bath linens were not provided. I knew I'd have a bathroom, so although I packed travel-sized toiletries, I planned to buy most of my shampoo and other bathroom supplies once I arrived in France.
Are you staying with a family? In hotels? A dorm? Reach out to your host family or check the dorm's website to see what they provide.
6. Investigate the phone sitch
You might be saying a fat "boy bye" to your "boring" American life and dreaming of the new, glamorous life you'll be leading in a few short months, but it's important to plan for contacting family and friends back home. Every phone carrier is different, so it's really important to go into the store or check the website on their international plans. For my winter study abroad trip to four countries, I stayed on my regular plan and made it a point to not call anyone except through Wifi. But for my summer in France, I bought a SIM card and got a French phone number when I arrived.
Also, discuss contact and expectations with your loved ones. Maybe your mom expects you to call her every week. Maybe your best friend wants more than just a text every couple weeks. Whether or not this ends up being the case, it's a good idea to have a dialogue about it beforehand. It's so important to maintain relationships back home, and it's easiest to discuss this before you're on the other side of the world.
7. Invest in a good pair of walking shoes
Study abroad might be the first time you've been without a car, which means your feet will be coming in handy more than you realize. Both of my long-term experiences abroad included a lot of walking and minimal car access, and my feet thanked me for choosing and breaking in comfortable shoes.
For my summer in France, I lived in a pair of tan Naturalizer flats, and for my winter study abroad trip, I packed Naturalizer sneakers and Sperry boots. I truly can't recommend any of these more. All served me well and were quite comfortable.
8. Talk with your doctor
Another essential thing to do before you study abroad is to set up an appointment with your doctor, specifically in regards to medications. Make sure that your medications are legal abroad and that you'll have enough pills for the entirety of your trip. Pharmacies abroad have different regulations, which means you probably can't just transfer your prescription over to a store abroad. This shouldn't be done just weeks before your trip; do this at least two to three months in advance if at all possible. Other than prescriptions, make sure you have enough eye contacts if you don't want to be wearing glasses for most of your time abroad.
What are you adding to your list of things to do before studying abroad?