If you're anything like me, you like to be efficient, especially when it comes to travel. Waiting around at baggage claim? Paying for extra luggage? No, thank you. For longer trips, say to Europe for three weeks, checking luggage is probably a wise idea. But for shorter trips lasting a week or less, there's a good chance you can fit everything into your overhead bin if you know how to pack a carry-on the right way.
This winter I'm headed to Dallas to visit a friend for about four days and knew I didn't want to check luggage. So I challenged myself to squeeze it all into one carry-on and made a video to share how I did it. Here are my best travel hacks when it comes to packing everything into a carry-on.
This post includes affiliate links, which means I may earn a percentage of links clicked in this post. These links help me run my blog, and all opinions are my own.
1. Roll, don't fold
Unlearn everything your parents ever told you about folding your laundry because when it comes to packing a suitcase, rolling is better. It's harder for clothes to wrinkle, and I find it easier to fit everything. Roll your clothes to squeeze everything inside.
2. Use packing cubes and organizers
Another great way to fit everything into your carry-on is to use packing organizers. I love my Vera Bradley zippered packing cube and like to put loose items like socks and undergarments inside. That makes it easy to find these items and also helps me use my luggage space more consciously.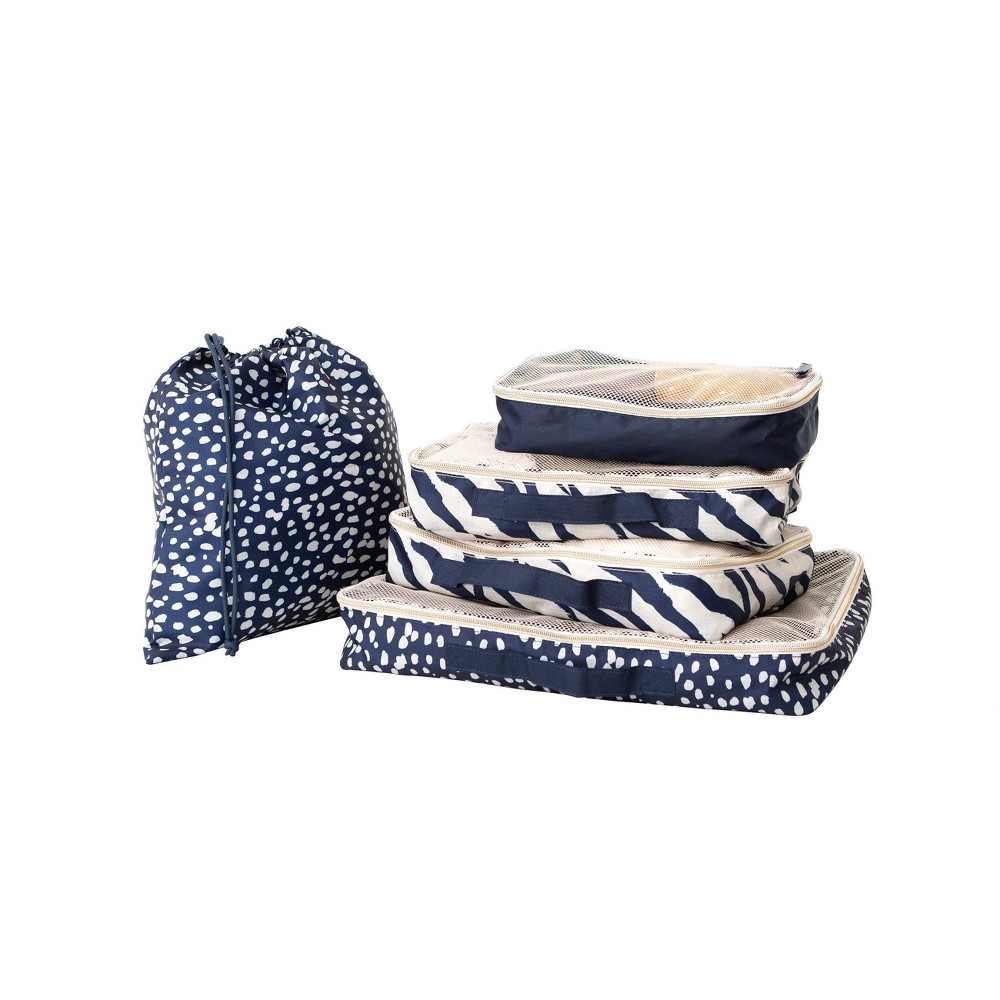 3. Make your list and write it twice
Unless you're a committed minimalist (hats off to you, my friend), then you'll probably need to write your list and then edit it. If you're anything like me, you add this top here, that dress there, another pair of shoes, and the list goes on. Count the number of days you're traveling, and think about items you can rewear. For example, I plan to wear my Gap sculpt leggings with an oversized top on the plane ride there. I love these leggings because they can be dressed up or dressed down, which means I can rewear them during my trip.
4. Wear your bulkiest clothes on the plane
If your blood pressure is starting to raise because you just have lots of items you gotta pack, take a deep breath. Take a look at the bulkiest items in your suitcase. Is there a large sweater taking up lots of space? Are your boots too clunky to squeeze into your bag? Having a tough time stuffing your blanket scarf into your luggage? Take those items out and wear them on the plane ride there instead. It might not be the most fashion-forward outfit, but it'll ensure that you don't pay any fees on checked baggage.
5. Make use of your personal item
If you're still stressing about getting what you need into your carry-on, there still is hope. For my personal item, I like to bring a North Face backpack instead of my purse. Packing a backpack as my personal item means that I don't have to worry about making sure everything fits into my carry-on for the overhead bin because backpacks have ample packing space. If you still want to pack a cute purse, go for it. Just lay it flat into your carry-on, or fold and stick it into your personal item, whether it's a backpack or large tote.
Want access to my free travel resource library with packing lists for winter and summer? Sign up for free here.