Being quarantined is a hard, emotional experience, especially if you love to travel. Although for very good reason, these travel bans can be tough to process if you got a case of wanderlust. Being a travel blogger, I feel you. It's hard when one of the things you love most in life seems to have been taken away from you — even when you know this quarantine is for a good reason.
Lucky for you, I've rounded up the 13 best ways to "travel" at home during quarantine. From travel podcasts to travel-themed crafts, here are the best ways to satisfy that wanderlust of yours while keeping our community safe and healthy.
This post includes affiliate links, which means I may earn a kickback from links clicked. These help me run my blog and come at no extra cost to you. All opinions are my own.
Read a travel-themed book
Is there a place you've dreamed of visiting? Or maybe it's an intense nostalgia for that summer abroad? Reading is a great way to spend your quarantine time and an even better way to transport you to another place on earth. Right now I'm reading Mademoiselle Chanel by C.W. Gortner, a biography on Coco Chanel.
If you're looking for a lighter read instead of a novel, I have several coffee table book recs for you. One of my favorite travel bloggers, Brooke Saward, published a beautiful book called World of Wanderlust, which gives you the best tips and destinations for a seamless trip.
Another gorgeous book every traveler needs for her coffee table is Paris in Color by Nichole Robertson. This photography book takes its reader throughout the City of Lights by color.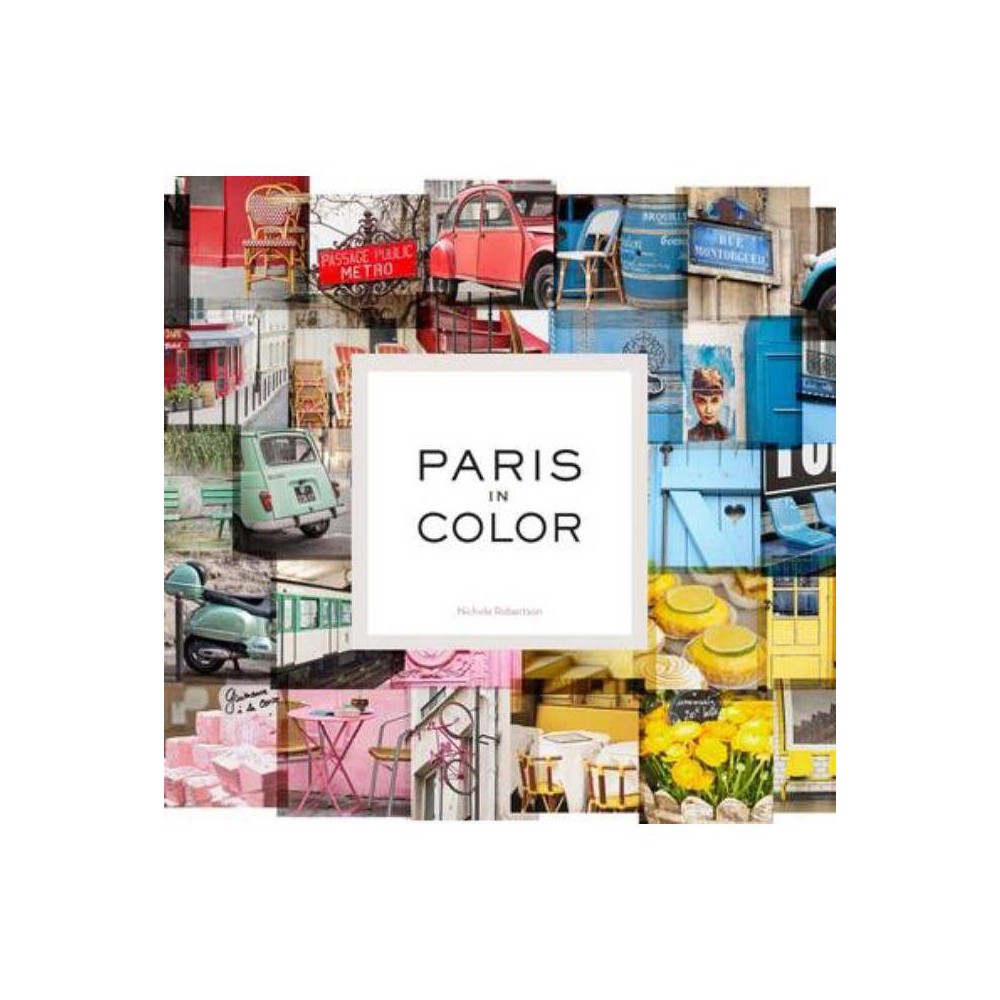 Not sure where to begin or what to read? Check out Goodread's best picks for travel.
Plan for a future trip
One day this coronavirus madness will subside, and life will get back to some type of new normal. We will get to travel again, and what a beautiful day that will be! Take this extra time to plan and dream of where you'd like to visit. Being quarantined has made me realize how short life is and how much we take for granted.
Spend an hour (or nine) on Pinterest and start looking up new destinations. Make a board for your different trip ideas. Ask friends about some of their favorite trips. Obviously, we won't be able to travel for awhile or get anything in stone, but making a list of places you'd like to travel is a great way to satisfy that wanderlust and to stay hopeful.
Read travel blogs
I might be biased, but I love reading blogs. I get to hear from a real person about her story and how she's doing life. Some of my favorites are Helene from Helene in Between and Brooke from World of Wanderlust. Travel bloggers are having to pivot these days and have new ideas for you as we're in this period of waiting.
Watch House Hunters International
Call me a 34 year-old woman with three kids and a mortgage, but I love House Hunters International. It's such a great way to explore new parts of the world and get a brief rundown of what that city is like. It introduces you to places you might not have considered visiting. Currently, this show is available on Hulu and YouTube TV among others.
Whether or not you watch House Hunters International, you gotta follow @househunters_screens. As much as I love this show, I know it's not the most realistic; I just like getting to see expensive houses and different cities. But this account takes screenshots of some of the wackiest things said on the show, and it never fails to make me laugh.
If you love learning about the earth's finest flora and fauna, this is the show for you. This documentary has eight episodes spanning different types of ecosystems: coastal seas, deep sea, frozen areas, jungles and beyond. I find it relaxing and educational.
Watch a travel-themed movie
Watching a movie is one of the best ways to immerse yourself in quarantine-style travel. Whether you want a travel-themed chick flick or thriller, this list of 11 movies is your saving grace.
Learn a language
If you have spent even a minute with me, you know I love French and France and French things and French food — the list goes on. And although I'm not the least bit surprised, I found out today that my graduation trip through the south of France was canceled.
And I'm upset, especially because we've been planning this for about a year now, paid it off and everything. I know I'll get to return to France one day, but in the meantime, I'm using my (many) quarantine moments to continue learning French.
DOWNLOAD my Quarantine Survival Guide Workbook, which includes 21 pages of guided journaling, boredom buster ideas, budgeting ideas, scheduling templates and motivational goal setting.
I wrote a post on the 7 best ways to learn a foreign language, so regardless of what language you want to learn, I have the best resources. Kanopy.com also has a show called Learning French, which I started watching. This show walks you through basic French and teaches you about the francophone world.
Whether it's Greek or Egyptian hieroglyphs, Kanopy.com is a fantastic resource if you're looking to learn a language.
Make a travel-themed craft
Next, with all this downtime, it's a good idea to get your hands busy. Maybe it's a travel-themed coloring book. Or maybe you want to put yourself up to a more in-depth craft.
I've written several DIYs on travel-themed crafts including a travel mason jar, a travel bulletin board and travel-themed prints. All of these crafts are relatively simple and are a great way to "travel" at home during quarantine.
Make a photo book
We have all these great intentions of keeping a travel journal and making a cute photo book to commemorate our trip memories. But then life gets busy and we completely forget about it.
Now that we have literally all of the time in the world, go back and make a photo book from a recent (or not so recent) trip. Collect old memorabilia that's been sitting in your closet such as ticket stubs, brochures and wrappers. This can be as time-consuming as you make it.
Some deals to take advantage of: Make a free Shutterfly photo book with my link. Get $20 off your first book from Blurb. Get $10 off your first order from Parabo Press with my code: EEDLJS.
Listen to a podcast
Travel with your mind via podcast. Duolingo has foreign language podcasts in Spanish and French. Personally, I love listening to The Land of Desire, a French history podcast. It sounds dry, but it's fascinating.
Here's another eight travel-themed podcasts you might want to look into.
Redesign your room
I believe everyone needs a quarantine hobby to stay sane, and for my mom, it means redesigning the dining room. I have collected so many knickknacks, books and scrapbooks over the year that I will be able to decorate my first home without a problem. Use this extra time to redesign your bedroom, bathroom, guest room, kitchen or living room all with your travel memorabilia.
I made a vlog about how I designed my bedroom to showcase my travels for an affordable price.
Take my budgeting course
Travel might be at a standstill, but educating yourself for your next adventure is not. This year I launched The Ultimate Guide to Travel Budgeting, and thousands of students have already enrolled. In my 30-minute online course, you'll learn:
Concrete ways to earn extra cash outside of your 9-to-5
Simple ways to save and maximize your travel fund
What your travel values are and how that influences your budget planning
How to make a travel budget
Start budgeting now
Yes, money is tight right now. But when times get tight, we have a chance to look at our budget again and analyze what's most important to us. Your income might have dropped some, but chances are you're eating out less, buying Starbucks less, etc.
Maybe saving for a future trip is not at all in the cards right now. That's okay! All these layoffs and pay reductions are scary, and as someone who is set to enter the job market next month, I'm worried, too. One great quick way to get cash back for items you're already purchasing is through Rakuten. Seriously, my best life hack right there for you. Sign up and get $10 free.
But if you're fortunate enough to still have a steady income, think about setting aside some money or percentage for your travel fund. I interviewed Faith about how she and her husband saved religiously, which allowed them to travel for five months. It also keeps you motivated and gives you something to look forward to.
These times are uncertain, hard, scary and less than desirable. I'm sad that I can't travel and that my big trip to France with my family got canceled. I hear you, I see you. We're in this together. In the meantime, I hope these 13 ways to "travel" at home during quarantine will satisfy your wanderlust.